If you're like me, 2017 turned on you like bad milk. How to tease out the salvageable, unscorched threads from such a forest fire of a year? Here's one attempt. This is simply music I clung to over the cataract, not necessarily new.
Boy Harsher roll as a panther languidly, inexorably, resignedly, hungrily from the sheets in the dimly lit delta between Art of Noise, Pet Shop Boys, and Skinny Puppy. Less is more. And you will do with less.
In the temples of neo-psychedelia there rings a pure "aum." It eludes, impish, a pursuing army of faithful axemen and bedroom producers who only ever manage to catch audible doses of it as it dashes behind pillars of amplifier whine or crouches just beyond altars of fuzz. Gap Dream cups this "aum" in his hand, in stillness, and draws it reverent to your ear.
David Bazan and TW Walsh, the team who brought us Headphones, reunite as a full band to put the force of a guitar steam hammer behind the plaintive insight of some of the best songwriting Bazan has composed to date. How can a coupling meet its end? Let Lo Tom count the ways.
Weird, sparse, darkly wry atmospheric synthetic pop teasing at the grimier edges of nostalgia. Hot and muddy all at once. Kitsch poorly remembered and botched in its resurrection to live again as art- a fundamental misrepresentation of its awful zombie self.
This is a raw slab of love and pain. There is nothing here but ecstasy and mortal communion.
(This video is from the previous album, "Cupid Deluxe," but it was just too rad to leave out.)
2017 was that kind of year, and this was a panacea. As the song "My Best Friend (Is a Nihilist)" contends, "It's hard to be a human being," indeed. Where humanity is defined by an ethical liberty, the ability to act with love for others and not out of compulsive self-serving competition, this year has shown us all how desperately empty people are in danger of becoming in pursuit of winning.
French experimental synth punk rockers collaborate with western Saharan fusion band Group Doueh to create a propulsive, off-kilter driver of a record that only seems to pick up speed and inventiveness as the black circle spins.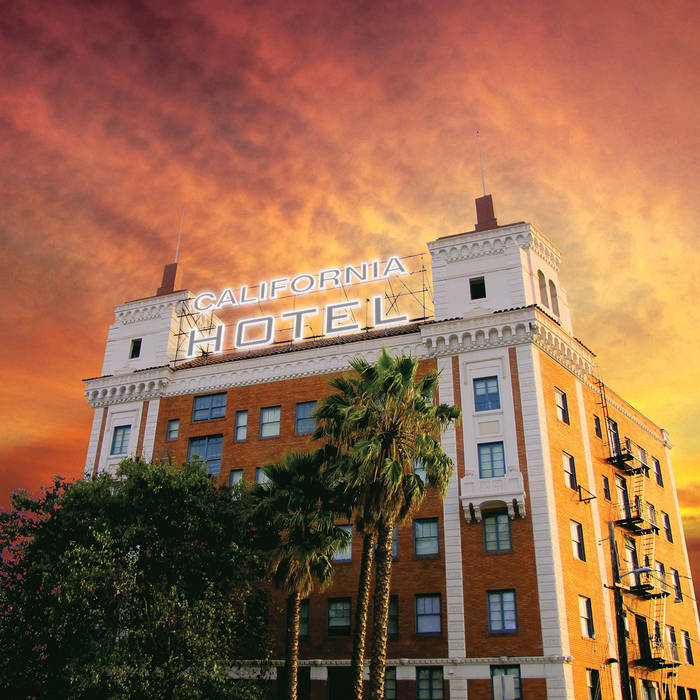 Trans Am never missteps, but this is still their best in years. Timely, fragile, paranoid, whimsical, and suffused with dread by turns. Still masters of the vocoder, still their own best session musicians, still their own best producers, and still planting the stoic flag of warning for what's left of our humanity.
Dutch Uncles are inheritors of the legacies of the likes of Thomas Dolby, XTC, Prefab Sprout, and Icicle Works with the rhythmic backbone of a contemporary band like Mew. They have traits of all of these, but at an octane several rounds of distillation higher, faster, and more frenetic. It's clean, controlled chaos, and it's absolutely terrific.
Peter Baumann – Transharmonic Nights
The late-seventies solo work of this one-time member of Tangerine Dream is among the sparsest, most hauntingly beautiful German electronic rock ever made. Listening to this record, you are poised perpetually at the exact moment when day crosses over into night, when the streets greet you empty of passers-by. The stage is set forever for a chance meeting with a sudden change in fate. It is trivial, but I should mention that, of all the bands of this ilk being emulated with the aesthetic of the Stranger Things series, the font for the title sequence of that show seems to have been most directly based on that used on the cover of this record.
The sound of this record is as synaesthetically deep red and oversaturated as the photo on the sleeve. Heaven here is endlessly rhythmic, its vaults held aloft by millions of congas. The disco-funk presentation of virtuoso jazz percussion, replete with walking disco bass lines, makes what could be passed over by some as an everyday funk album in actuality a very deep, very sexy pop record. It sticks with you. I've played this over and over and over this year. If you need to get away, retreating into this record's dense, crimson, nighttime sound is like returning to the precipice of love. I can't recommend it enough.
I was tipped to this album when I heard the haunting, oddly contemporary closing track, "I Need Somebody to Love Tonight," during the end credits of an episode of the second season of Master of None. The straightforward pathos and desire for the fulfilment of connection is only heightened by the austere, technological, Kraftwerk-esque chill of the synthetic bed atop which it lays. The record ranges from the life-affirming bombast of the best of nightclub disco to the brilliant aforementioned synthetic confessional. Sylvester was one of humanity's own spotlights on the runway to love.
There is no one quite like Dan Bejar, the poet behind Destroyer. This album reaches like a response across the years to a mystical challenge he posed, seemingly to himself, on his 2006 record, the life-changing "Destroyer's Rubies." On that record, where one of his characters in the title track "took a room at the castle" that "paid for itself," he experienced a "series of visions," the content of which he assured us that he wouldn't reveal:
Blessed doctor, do your worst.
Cut me open, remove this thirst.
Hidden, but near.
A series of visions, I won't repeat them here.
I won't repeat them here.
It's the end of 2017, and the incurable sick among us draw us nearer to the end of us all, so why not reveal the dream now? And so he does, at the climax of "Tinseltown Swimming in Blood," the third song on "Ken," the new record that plays like something by a more a melancholic, atmospheric New Order.
What comes round is going round again
Now let me tell you about the dream:

I had no feeling, I had no past
I was the arctic, I was the vast
Spaces without reprieve

I was a dreamer
Watch me leave
And as 2017 goes, so might we just all. Love to you, peeps.